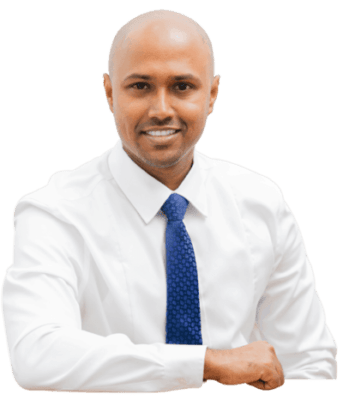 A person's smile is their most authentic way of expressing themselves. Your smile expresses the deep beauty you possess. Our intention is to draw attention to and bring out the beauty in your smile. We are able to make our patients happy, eager, and confident.
We want our patients to feel as though they have entered a spa or a 5-star hotel when they enter our office. They feel safe and comfortable since they are well-cared-for. We give close attention to every little thing, from patient care quality to customer service. We give each patient our full attention and professional care. Considering that's how we'd prefer to be treated.
When we are designing a signature smile for a patient, we appreciate the confidence they place in us. People feel happy when we make them appear good. They get the confidence they need to go out and transform their life in the real world. We love being involved in that journey because it makes us feel wonderful.
3D Digital Dentistry
Laser Dentistry
Invisalign Clear Aligners
ZOOM! Teeth Whitening
Guided Dental Implants
Painless Dentistry
All On 4 Dental Implants
Digital Smile Design
Veneers
General Dentistry
Cosmetic Dentistry
Smile Make-Overs
Full Mouth Reconstruction
Dental Braces/Orthodontics
Advanced Clinical Training on Digital Smile Design (Europe)
Advanced Clinical Training on Guided Dental Implant Surgery – Straumann (Germany)
Advanced Clinical Training on Full Mouth Guided Implant Surgery – GIDE (USA)
We provide sophisticated 3D Dental Scanning, Digital Smile Design, Painless Computerised Injection, Laser dentistry, Invisalign Clear Aligner, Guided Dental Implant Surgery along with standard services like Crowns, Bridges, Braces and General Dentistry. All services are performed with precision and sophistication. The results are amazing. Thats why our clients come from as far away as USA, Canada, Switzerland, France, Germany, Russia, Australia, Singapore, Dubai and many others. Dr. Shihabur Rahman is recognised by some of the nation's top celebrities as the go-to dentist for dental beauty care. Dr. Shihabur Rahman's approach has always been about beautifying smiles. As an experienced cosmetic dentist, Dr. Shihabur Rahman assesses how your smile fits with your facial features.